KISS Generators is an authorized Kohler® Generator Dealer. We perform "Turn Key" installations of Residential and Commercial Standby Power with Preventative Maintenance and emergency service available 24-7.
KISS Generators follows Kohler®'s example of maintaining the highest quality standards in our industry. From our first free visit to your home or business we are asking "what do you want and need". It is our responsibility to provide you with the most efficiently sized and dependable standby generator to meet those needs. Just like the three bears not to big, not too little but just right, insuring your family´s security and comfort during the loss of utility power. Hurricanes, Thunder Storms, freak ice storms or utility equipment failure, whatever the cause, being in the dark can be very scary and HOT when you live in the Southeast Texas area.
Standby Power is not "Plug & Play "like a portable generator. It requires proper sizing, location of unit, access to existing utilities, coordination with utility providers with strict adherence to code for safety including the proper licensing and expertise to apply for permits where needed, and in some cases engineering, all of that at an affordable price.
Having worked in the Offshore Oil industry for over 30 years has taught us that safety is critical so we do it right the first time because there may be nowhere to run. That experience has given us an insight on commercial applications combined with imagination to efficiently solve installation issues that other contractors don´t have from working primarily in residential.
All of our electricians and plumbers are licensed and insured, and follow all local and national code requirements to the letter. No exceptions.
This has provided KISS Generators with an excellent reputation with inspectors, home and business owners, even utility company representatives in every jurisdiction from The Woodlands to Galveston, Sugarland to Kingwood and beyond.
Installation of a standby generator requires proper sizing and location of the unit. Electrical conduit and wiring must be sized to the specific unit and the load.
The fuel gas (natural gas or propane) must be sized appropriately also. When a generator is installed within a municipality or city numerous permits and inspections are required. KISS Generators only uses Master Electricians and Master Plumbers for our installations.
A secure and engineered platform (concrete or steel) is also required. To implement the Warranty requires an Authorized Kohler® representative to perform commissioning of the unit. KISS Generators performs all of these functions in our turn key installation.
---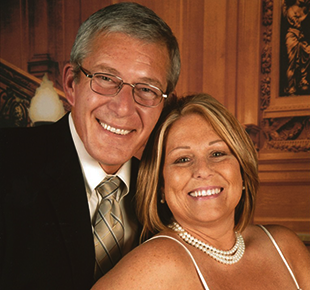 Owners Burt & Nancy Koenig have over 40 years of experience in Commercial Standby & Prime Power Generation combined with imagination has provided insight to discover solutions to simple and unique generator applications. Always using Code as the final arbiter to a safe installation for your business or home.
Kohler® Authorized Distributors and Dealers offer the service you need, when and where you need it. As a Authorized Dealer, KISS Generators proudly features an extensive inventory of KOHLER® products and genuine KOHLER® parts – everything you need to get back on the water.
"I would just like to tell you what a pleasure it was doing business with KISS generators in Houston, TX. I will recommend them to anyone I can, I've already posted positive reviews on the Nextdoor community app, and am going to do the same on Yelp. If you ever need a reference just let me know! Burt and team are professional, prompt, compassionate and honest…a rare find these days. I can't thank you enough!" – Beth Duplechin, Houston, TX