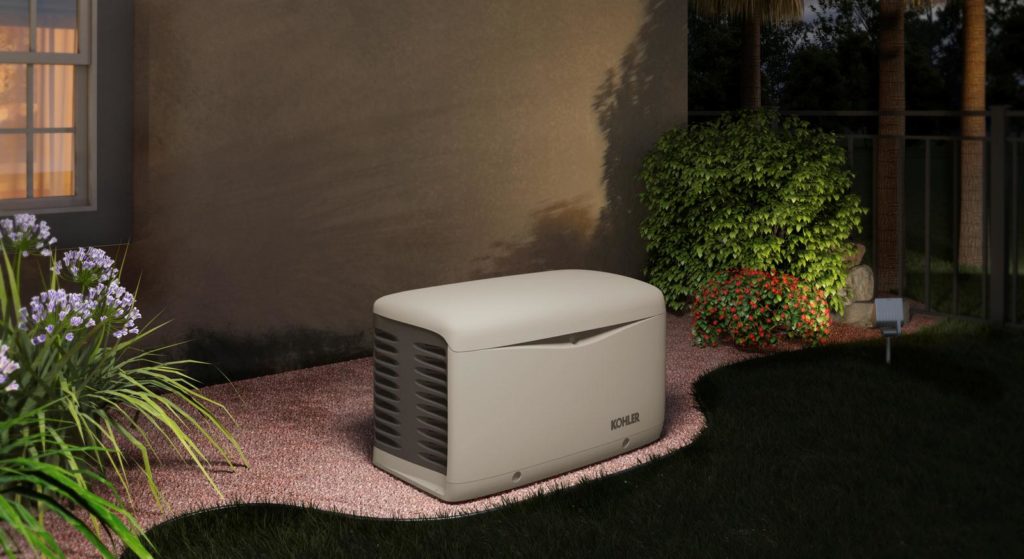 Getting an automatic standby generator means more than taking it out of the box and plugging it in. A standby generator combines fuel, combustion, and electricity right next to your home. That's why its installation is best left to a professional.
KISS Generators has installed hundreds of generators in every kind of setting. That experience is your assurance of getting a properly installed generator that will provide a worry-free source of power for years to come.
What You Can Expect From KISS Generators
1. System Assessment
Determining how much standby generator you need comes first. Because no two installations are the same, we visit your home or business to perform a site inspection and load analysis. A proper load calculation takes into account variables such as appliance count, air conditioning demand, lighting, etc. It's important we make sure you have the needed space to properly locate your generator.
2. Load Calculation
We plug all the data gathered into a calculation that determines the size of generator and transfer switch is best suited to your specific needs. It's possible through Load Shedding to use a smaller generator rather than powering your whole house. We'll gather all the options so you can make a choice that balances needs and budget.
3. Obtain Permits
Will your installation require a permit? Maybe. To be safe, we'll contact your municipality and HOA to secure necessary permits and approvals. Even if permits aren't needed, KISS Generators adheres to a permit-level standard of installation.
4. Location Preparation
While smaller generators can use a composite base, larger ones require a concrete pad. KISS Generators' installation team will prepare the area and, if needed, arrange for pouring of your pad. Gas service will also need to be set up, including a larger meter than is probably on your house now.
5. Installation Day
The day your standby generator arrives is an exciting and busy one. The KISS Generator installation team carefully positions your generator and installs the transfer switch. This will mean temporarily interrupting the power supply to your home. Once we're finished, though, that will be the last time you're without power.
6. User Tutorial
While your standby generator operates automatically, it's important you understand how it works. That includes knowing how to manually start and stop it if necessary. The KISS Generator Installation team provides a comprehensive tutorial to make sure you're clear on the proper care and operation of your standby generator.
Once your standby generator installation is complete, the only remaining step is to schedule your annual checkup. This annual service ensures your generator will be ready when you need it. Take time to review our Annual Generator Service Options.